Courses in Thailand
Maharishi Yoga Asana Teacher Training Course
If you are interested in attending the Maharishi Yoga Asana Teacher Training Course for teachers of the Transcendental Meditation technique please see the details below and at right.
Course Leader and Structure
The Maharishi Yoga Asana Teacher Training Course is the same course offered by Maharishi College of Perfect Health at MERU, Holland. Please see full course announcement here for more details about the content of the course.
The course in Thailand offers a special opportunity to attend the Maharishi Yoga Asana Teacher Training Course outside of MERU. The course is personally conducted by Gudrun Buchzik, the head of the Maharishi Yoga Asana department of the Maharishi College of Perfect Health.
Participants will get thorough training in teaching the 16-lesson course on Yoga Asana, demonstrating the postures and giving knowledge about the influence of each posture on the physiology. They will experience and understand Yoga Asanas and Pranayama on a whole new level of depth and gain the necessary confidence and expertise to teach others.
The course participants will not only learn how to perform the Maharishi Yoga Asanas in a proper way but will also gain the necessary confidence in how to teach and correct others in a safe and most beneficial way in order to avoid the potentially health-damaging effects of incorrect practice.
Course Date
This course will be held based on interest. Please send an email expressing your preferred dates to asianthmd@gmail.com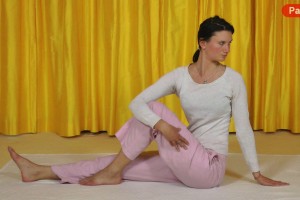 Yoga Asana Teacher Training in Thailand
Maharishi Yoga Asana TTC in Chanthaburi Thailand, November 18 - December 6, 2015 for lady Governors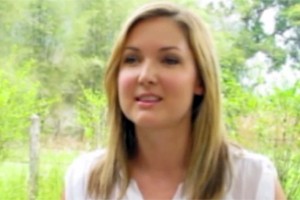 Enjoy a One-month Course
Course participants share their experience of a one-month course in the home of the Mother Divine Program in Thailand.
This course with the Mother Divine Program in Thailand features
Enlightening tapes of Maharishi
Extended practice of the Transcendental Meditation and the Transcendental Meditation Sidhi Program
Yoga Asanas
Accommodation in Maharishi Vastu buildings, connecting individual life to cosmic life
The coherent, nourishing atmosphere of the Mother Divine Program
Lush, tropical environment
Delicious freshly prepared vegetarian cuisine, organic or locally grown, and luscious tropical fruits
Relaxing walks in the extensive banana, cashew, and fruit orchards on our property
Accommodations
You will enjoy a large single room and a private bathroom with shower, or may choose to share the same room with a friend for a reduced cost. The academy is on 100 lush acres of orchards and gardens in the province of Chanthaburi, Thailand. All buildings have an ideal eastern entrance built according to Maharishi Vastu® principles. The facility is very simple, settled, and comfortable. It was originally used to house 121 Maharishi Vedic Pandits during their one-year stay in Thailand.