Courses in New York
Maharishi Yoga Asana 7 Day In-Residence Course for Women
March 4th – 12th  2016
Livingston Manor, New York
Come deepen the experience of silence and expansion of consciousness through the Maharishi Yoga Asana course  through the Maharishi YogaSM Asana course  for women practitioners of the Transcendental Meditation® program . Learn to develop flexibility and youthfulness, improve sleep, balance digestion and weight.Whether expert or beginner, this course provides the most authentic and profound understanding and practice of yoga asanas.
This course, structured in detail by Maharishi Mahesh Yogi, founder of the Transcendental Meditation® technique, includes a profound knowledge of the true meaning of Yoga as well as new asana instruction not previously taught in any other course. The course provides deep insight into the correct and effortless practice of yoga asanas and how each pose can help create balance and well-being.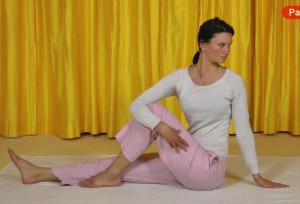 The course includes detailed instruction in each asana, the specific physiological benefit that can be gained from each asana, and the subtle technique of doing asanas properly as well as the complete knowledge of Yoga. The c
ourse Instructor is Katherine Doak.
We are very happy to have Katherine who is a qualified Maharishi Yoga Instructor with many years of experience leading this special in-residence Course
.
Come enjoy the first in-residence Maharishi Yoga Asana Course held in the beautiful vastu home of the Mother Divine ProgramSM. Bask for a week in the nourishing soft atmosphere, spectacular views and beautiful mountains of the Catskills, New York and return home completely refreshed and invigorated inspired by the highest knowledge and practice of Yoga. Apply by filling in the inquiry form below.
"Yoga means 'unity'—it means living unified wholeness in the field of diversity," Maharishi said. "My advice is to continue practicing Yoga on the physical level—but also to start and continue to practice Yoga on all other levels—mental, intellectual, and on the level of self-referral, Transcendental consciousness. On all levels, Yoga will help you to progress in every way, in every field of life."
"This morning I had my attention on the very simple, yet very profound aspects of the performance of correct asana practice. With this innocent shift of my awareness, there was a huge difference to the overall results. I could perfect a pose simply by following the instructions given so beautifully from the Course and with this, my physiology began to float in the wholeness of Being. When I started my Transcendental Meditation Program, I began to sink immediately and effortlessly into pure transcendental Being. It was just inevitable. The contrast was amazing. That deep unbounded Silence filled with dynamism of the finest fabrics of my consciousness. All this from just perfecting Yoga Asanas! I am so grateful to have taken this beautiful Course."

—Maharishi Yoga Asana course participant
To Apply: 
Women who practice the Transcendental Meditation® technique, please apply here: https://mdpcourses.org/retreat.html
Women who practice the TM-Sidhi® program, please apply here: https://mdpcourses.org/apply.html
Please Inquire on the form below if you have any questions or for more information.
If you have any health problems or are pregnant, please consult your physician before beginning the course.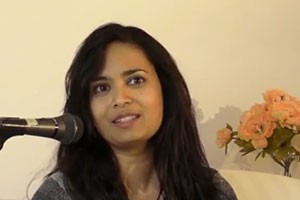 I can be my true self here
"It feels like I've traveled so far inside of myself." Comments about a weekend course with the Mother Divine Program.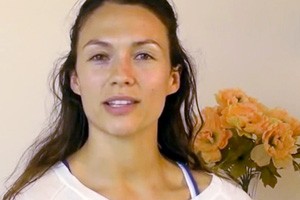 The softness here is beyond words
Thank you to those who support women being able to experience their inner softness and strength by attending courses with the Mother Divine program.