Expansion Campaign in Maharishi Vedic City
Below is a new campaign we are launching that will allow Mother Divine to remain in Maharishi Vedic City. Our intention is to inspire 16 more ladies to come to be with the existing group of Mother Divine in Maharishi Vedic City, even on a month-to-month basis!
Come enjoy our Blissful Life

Participating in the Mother Divine Program, or in the special program options detailed below, provides a unique opportunity to enjoy long programs, organic meals prepared for you, daily group flying, a beautiful knowledge program, and a soft atmosphere that supports the cultivation of the most tender level of feeling—a heart flowing in love and appeciation!
Help create a more peaceful world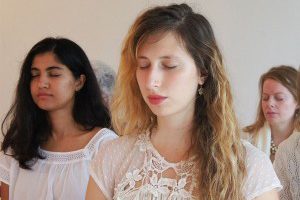 Relaxing into a restful, supportive daily routine, along with extended TM and TM Sidhi programs, is the most concentrated and most blissful way to significantly contribute to a more harmonious, more coherent world.
A program for everyone
For those single ladies who are in what is traditionally considered to be the Vanaprasthya or "forest dweller" stage of life, ie retirement for 

enlightenment

For the next generation who want to gain their own enlightenment before taking a leadership role in the world
For those who want to create a strong foundation for a
happy and successful life in the world, and a happy family life
For those who are looking to dedicate some part of their life exclusively to spiritual development—a life lived in the Light of God
For all those who want to find a way to radiate a powerful influence of peace throughout the world…..
This is your opportunity
Maharishi structured the Mother Divine Program for living 24 hours of Bliss—Full ENLIGHTENMENT—the full awakening of inner peace, bliss, and fulfillment. We encourage you to consider participating in and/or helping us to inspire 16 more ladies to enjoy a blissful life in freedom and enlightenment on the Maharishi Vedic City Mother Divine campus.
Type of Program / Length of Stay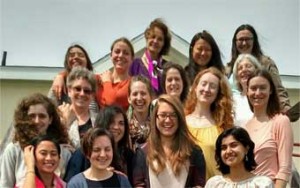 Our range of programs provides the opportunity for everyone to gain the benefits of being in the atmosphere of Mother Divine on the Maharishi Vedic City campus.
Participating on a Month-to-Month basis
This opportunity is referred to as the Taste of Blissful Life Program. Single-lady Yogic Flyers, age 18 and up, are eligible to apply for one month or longer. You may come for one month, and then decide to continue on a month-to-month basis, as you feel comfortable. The minimum amount of time for this program is one month.
Joining the Mother Divine Program
We refer to this option as the New Mother Divine Program (NMD). The minimum time commitment for joining the New Mother Divine Program is six months. Ladies often choose to stay longer, to continue rapidly growing in higher states of consciousness. Those who are unable to come for six months may still experience a taste of the uniquely nourishing Mother Divine lifestyle by attending our one-month-at-a-time Taste of Blissful Life program, the one-month Heaven on Earth Assembly Course (see below) and our regular World Peace Assemblies and Retreats. ( click here for course schedules)
A One-Month Course for Married Ladies
This program is referred to as the Heaven on Earth Assembly. Married ladies who are Yogic Flyers, age 18 or above, are also eligible for this new one-month course.
STARTS ON:
Taste of Blissful Life Program, Heaven on Earth Assemblies and the New Mother Divine Program all start on the first of every month, the next is:
March 1st 2017
COURSE FEE for all courses of one month or more :
$1250 PER MONTH
Jai Guru Dev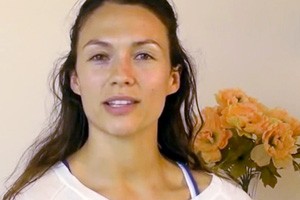 Student Experiences
Four women students express their satisfaction, growth, and enjoyment of being together during a World Peace Assembly on the campus of The Mother Divine Program.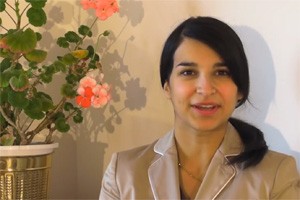 Attending a One-Month Course
What is it like attending courses with the Mother Divine Program? "It was really one of the most incredible experiences of my life, I had very beautiful experiences very quickly."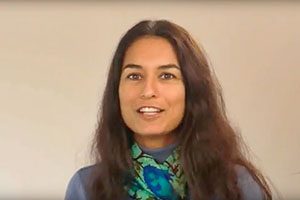 A Nest of Restfulness To Go Deep Inside
Dr. Kulreet Chaudhary, M.D recommends a course with the Mother Divine Program℠ as the best thing any woman can do to gain balance in life and regain the experience of being pure love at her core.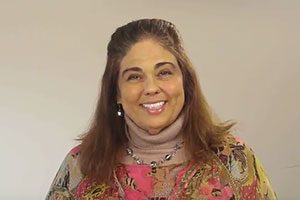 Returning Home with a Full Heart
Taking a break from her nourishing role with her family to be nourished herself affects the ability to give to others on her return home.